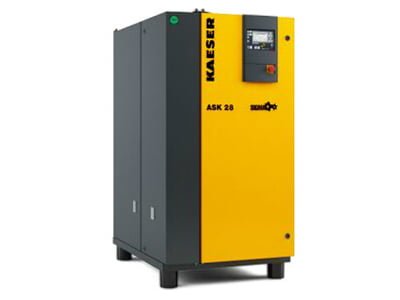 More air for your money
ASK rotary screw compressors are true class leaders when it comes to impressive performance. This has been achieved through continued airend development, further optimisation of the SIGMA PROFILE rotors and low speed operation. Compared with previous models, these enhancements have enabled free air delivery to be increased by as much as 16 %.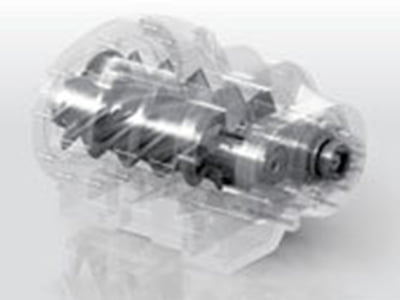 Up to 12 % improved specific power through optimised SIGMA PROFILE rotor design.
At the heart of every ASK system lies a premium quality airend featuring KAESER's SIGMA PROFILE rotors. Operating at low speed, KAESER's airends are equipped with flow-optimised rotors for superior efficiency.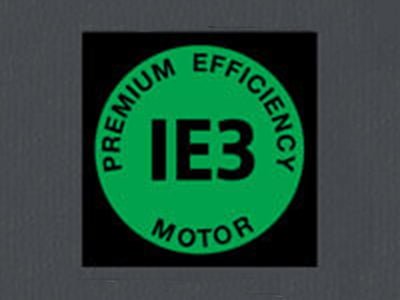 Maximum efficiency: IE3 motors
Needless to say, all KAESER ASK series rotary screw compressors are equipped with premium efficiency IE3 efficiency class drive motors.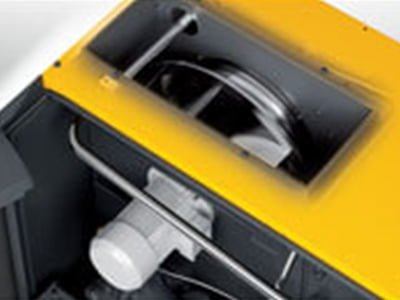 Energy-saving radial fan
Driven by an independent motor, the radial fan ensures low compressed air discharge temperatures and provides greater cooling performance with lower energy requirement. Needless to say, it also conforms to the efficiency requirements of EU directive 327/2011.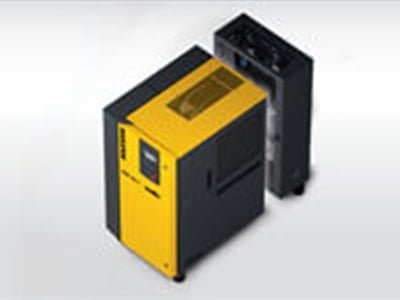 Exceptional compressed air quality
Because the compressor and dryer are thermally shielded from one another, the dryer remains unaffected by heat from the compressor, which means that it can operate at peak performance at all times to provide quality, dry compressed air.
Source from : www.kaeser.com/Current_Affairs/productnews/ASK.asp