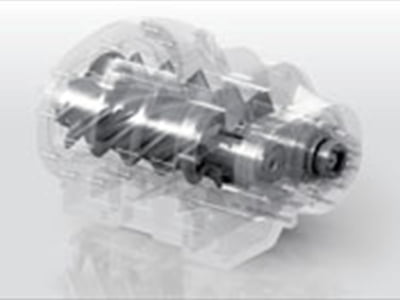 SIGMA PROFILE airend
At the heart of every BSD system lies a premium quality airend featuring Kaeser's SIGMA PROFILE rotors. Operating at low speed, Kaeser's airends are equipped with flow-optimised rotors for superior efficiency.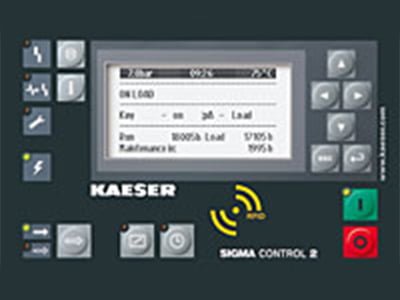 SIGMA CONTROL 2
The SIGMA CONTROL 2 ensures efficient control and system monitoring. The large display and RFID reader ensure simple communication and maximum security. Multiple interfaces provide exceptional flexibility. The SD card slot makes updates quick and a easy.
The future, today: IE4 motors
KAESER is currently the only compressed air systems provider to equip its compressors with premium efficiency IE4 motors as standard, thereby ensuring maximum performance and energy efficiency.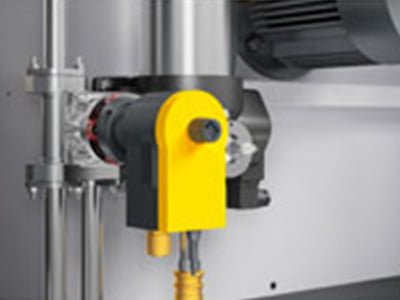 Electronic Thermo Management
The innovative Electronic Thermo Management (ETM) system dynamically controls fluid temperature to provide reliable prevention of condensate accumulation. This enhances energy efficiency, for example, by enabling heat recovery to be precisely tailored to meet customers' exact needs.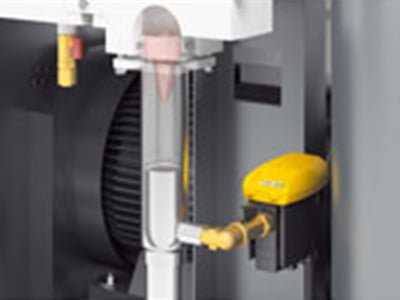 Dependable centrifugal separator
A KAESER axial centrifugal separator fitted with an electronic ECO DRAIN condensate drain installed upstream from of the refrigeration dryer ensures that condensate is reliably pre-separated and drained, even when ambient temperatures and humidity are high.
Source from : www.kaeser.com.my/Current_Affairs/productnews/BSD.asp